Events
The Ropemakers is a popular local venue offering regular live music, open mic nights, a monthly chese club, a weekly quiz, a meat draw, and various events throughout the year.
Open Mic
Wednesday 3rd January 9pm
Pack your talent and leave the safety of the bedroom and come on down and strut your inner rock star so that all can enjoy. All types of musician and poet welcomed. Better come early to book yer space.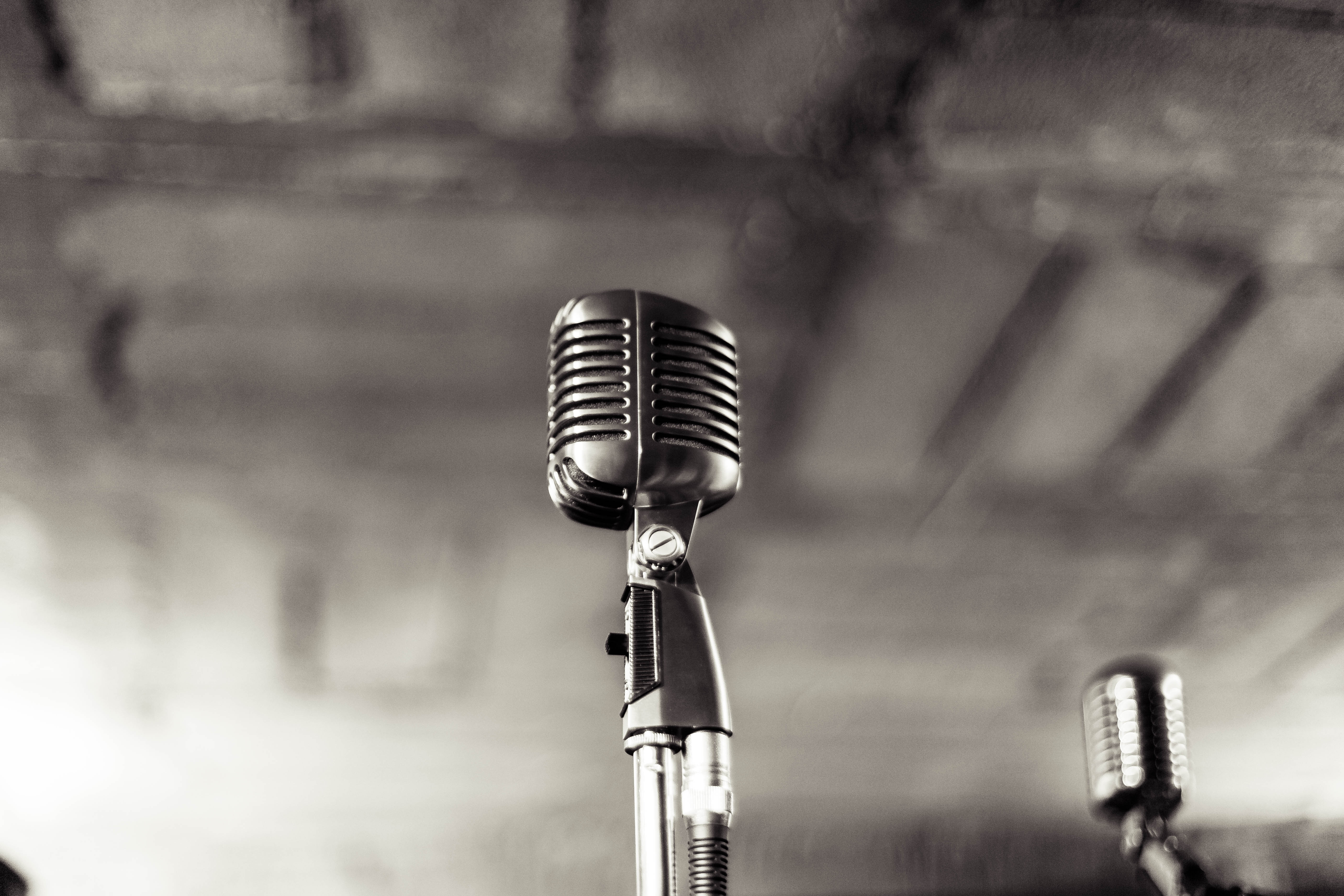 Tori Reed and the Tall Travelling Troubadours
Friday 5th January 9.15pm
After their blindingly good set at the Birthday Bash we are extremely pleased to welcome this lot back. In reality, it must be admitted that most music is a blend of many different styles, particularly in the case of the contemporary folk genre. Tori's music goes from finger picking folk, through to jazz influenced beats, a dusting of country and vocals that could be soul. It's music that will touch hearts, tap toes and leave you wanting more.
Born in New Zealand, raised in Australia, and having done a lot of travel, Tori has difficulty naming one place home. This affinity with being on the road has manifested itself in many songs and undoubtedly, being a wandering spirit, will do in many more.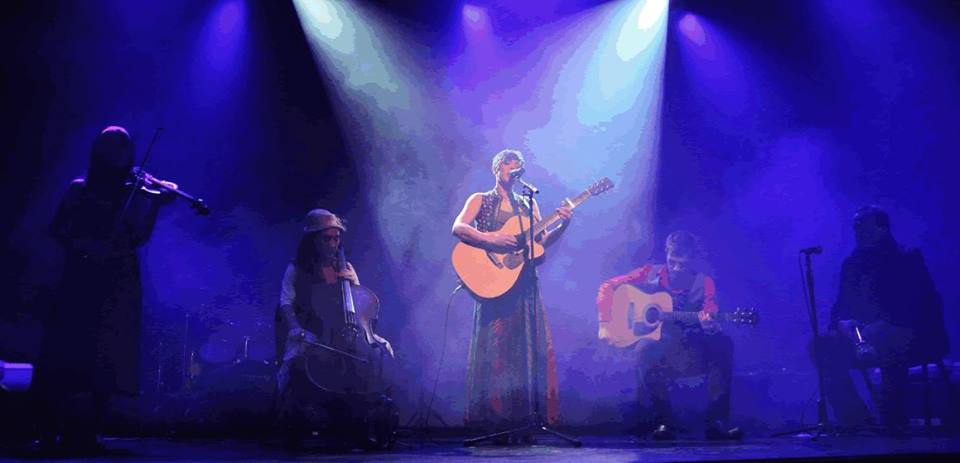 Behind Closed Doors
Saturday 6th January 9.15pm
A couple of local yokels who decided it would be fun to play covers in a metal style with some humour attached and suddenly found that people liked it! Expect very special versions of those favourite songs you know.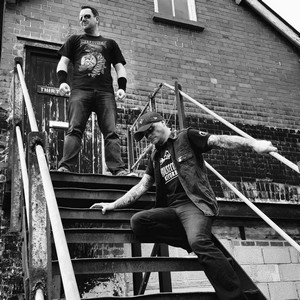 Cheese Club
Wednesday 10th January
The Cheese Club has now been going for over four years with participants having tried hundreds of different cheeses. This month we bring a selection of six Italian cheeses provided by Mercato Italiano, all served with a selection of crackers and accompaniments. Tickets are available from the bar. Get your tickets early for this popular night as we have limited spaces.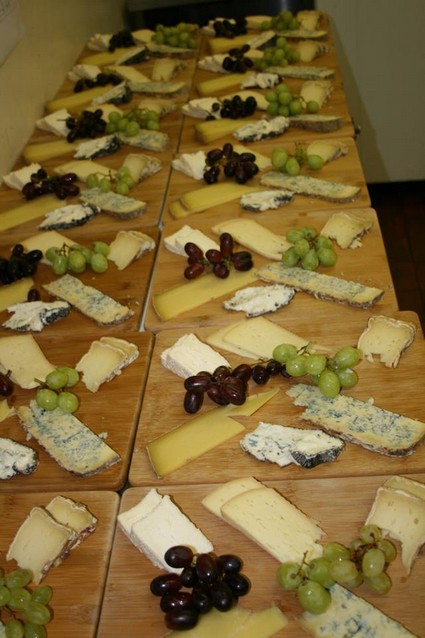 The Mutter Slater Band
Friday 12th January 9.15pm
Mutter Slater was the front man and flute player for the 70's cult band Stackridge (produced by George Martin, signed by Elton John): a group that established itself as a firm favourite on countless stages throughout the land and appeared regularly on BBC TV's The Old Grey Whistle Test and John Peel's radio programmes. After Stackridge, Mutter returned to a life of quiet domesticity in the South West of England. The song-writing and performing bug eventually got the better of him, leading to the formation of his band and a return to the recording studios – Love & Hate 2006; Riding A Hurricane 2008 (produced by Billy Bragg) and 2014's Absobloodylutely. His songs reflect his primary interest in 60's American blues, soul and R'n'B as well as his persistent addiction to a 'half decent tune'. The music is warm, harmonically panoramic and edgy. Lyrically it's intriguing; telling of human strengths and frailties and illicit loves, bar room observations, train rides, bus rides, long walks and cosmic disintegration.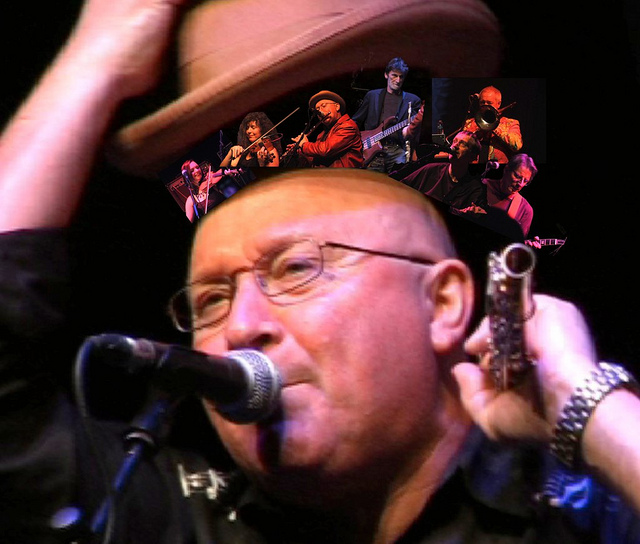 TBC
Saturday 13th January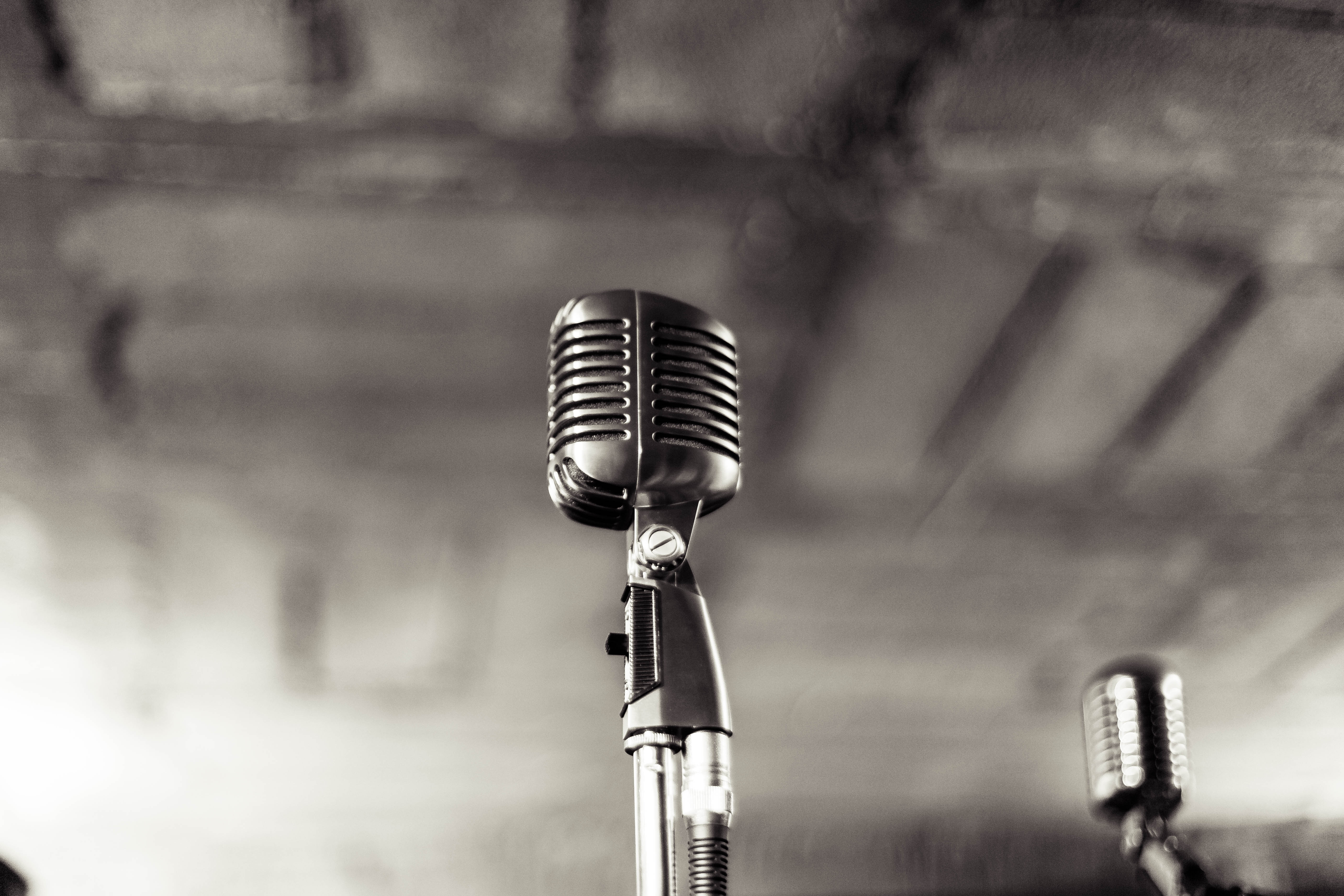 Elfentale
Sunday 14th January 4pm
Traditional and contemporary folk with vocal harmonies from Chris Deacon and Jess Yarham-Baker.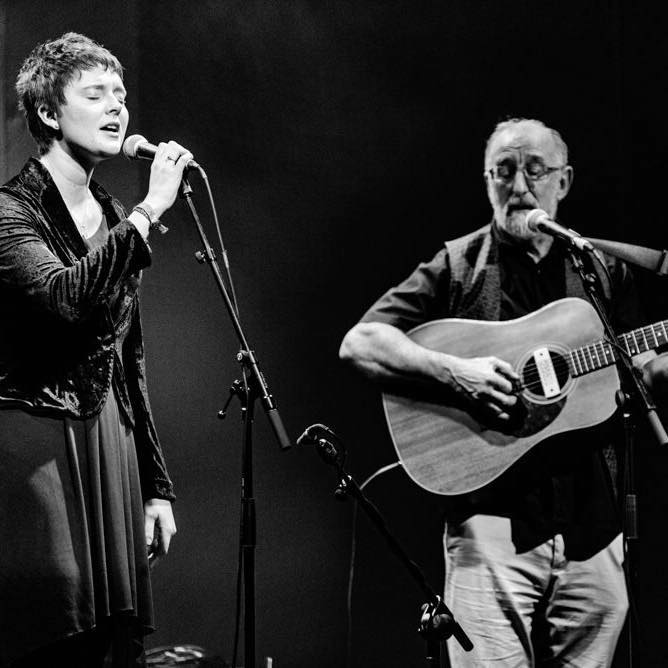 Sunset Cafe Stompers
Monday 21st January 8.15pm
The Sunset Cafe was a top night-spot on Chicago's infamous South Side. Al Capone owned it, Louis Armstrong starred there. The Sunset Cafe Stompers do play the music of that period... great tunes from Scott Joplin, Irving Berlin, Jelly Roll Morton, Duke Ellington, Fats Waller... but the band's wide repertoire also features songs made famous by artists as diverse as Patsy Cline, Marilyn Monroe, the Inkspots, Fats Domino... even Elvis. Beneath it all, one can sense the elusive, shifting, pulse which defines the sound of New Orleans. In that city, ever since the 1900s, bands have been hired to attract a crowd, or to add spirit and generate excitement for all kinds of occasion. Throughout the last twenty years we have followed in that tradition: playing jazz clubs, concerts for churches, arts centres, village dances, weddings, festivals, funerals, garden parties... from our Dorset/Somerset base, down to Cornwall and up to Cumbria.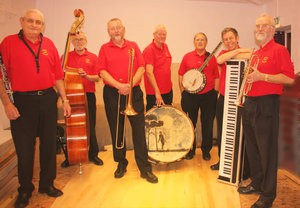 Sixteen String Jack
Friday 19th January 9.15pm
Sixteen String Jack are a 3-piece band from Dorset that combine Americana, Irish Trad & Shanties to produce an original stripped down, unique sound. The band was formed in the summer of 2016 by Andy, Tom & Ethan three past members of the popular Bournemouth folk punk band "The Jack Ratts". They have developed an enthusiastic & lively experience for their audience which is guaranteed to get everybody up and dancing.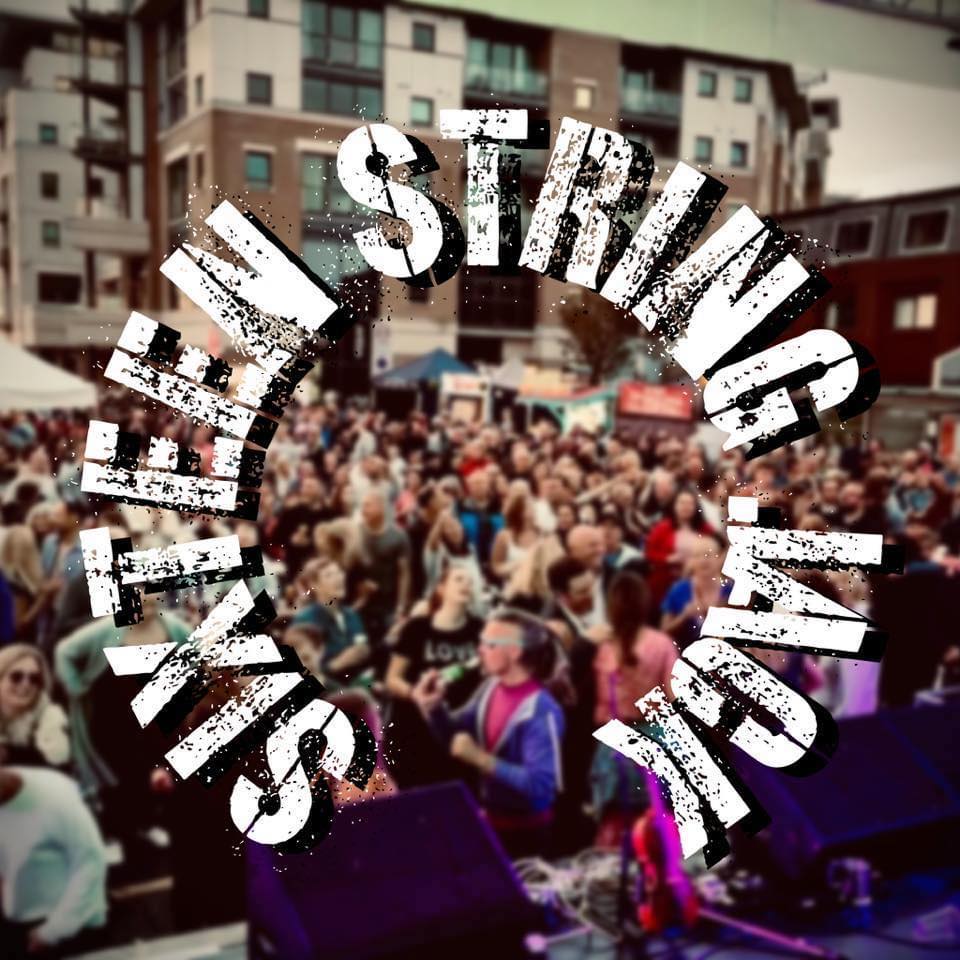 Jack Scrumpy and the Moonshiners
Saturday 20th January 9.15pm
This new band is Scrumpy and Western but with a vibrant and original twist. They could be described as a local super-group made up of musicians from Pronghorn, Skimmity Hitchers and Quinn's Quinney. Parody, Originals and covers. It's about everyone feeling good and enjoying themselves! This will be a night not to be missed!
Andy Twyman
Sunday 21st January 4pm
When Andy released the first ever naked Christmas music video it hit the national headlines, leading The Mirror newspaper to ask "Is this the best Christmas music video ever?" With the topics of his songs ranging from chickens to Luxembourg via Pot Noodle, Andy Twyman blends blues with humour and rock and roll to titillate your ears, mind and toes. Having already performed at Glastonbury Festival, on BBC Three and on Channel 4, Andy's reputation is growing as a highly original emerging artist.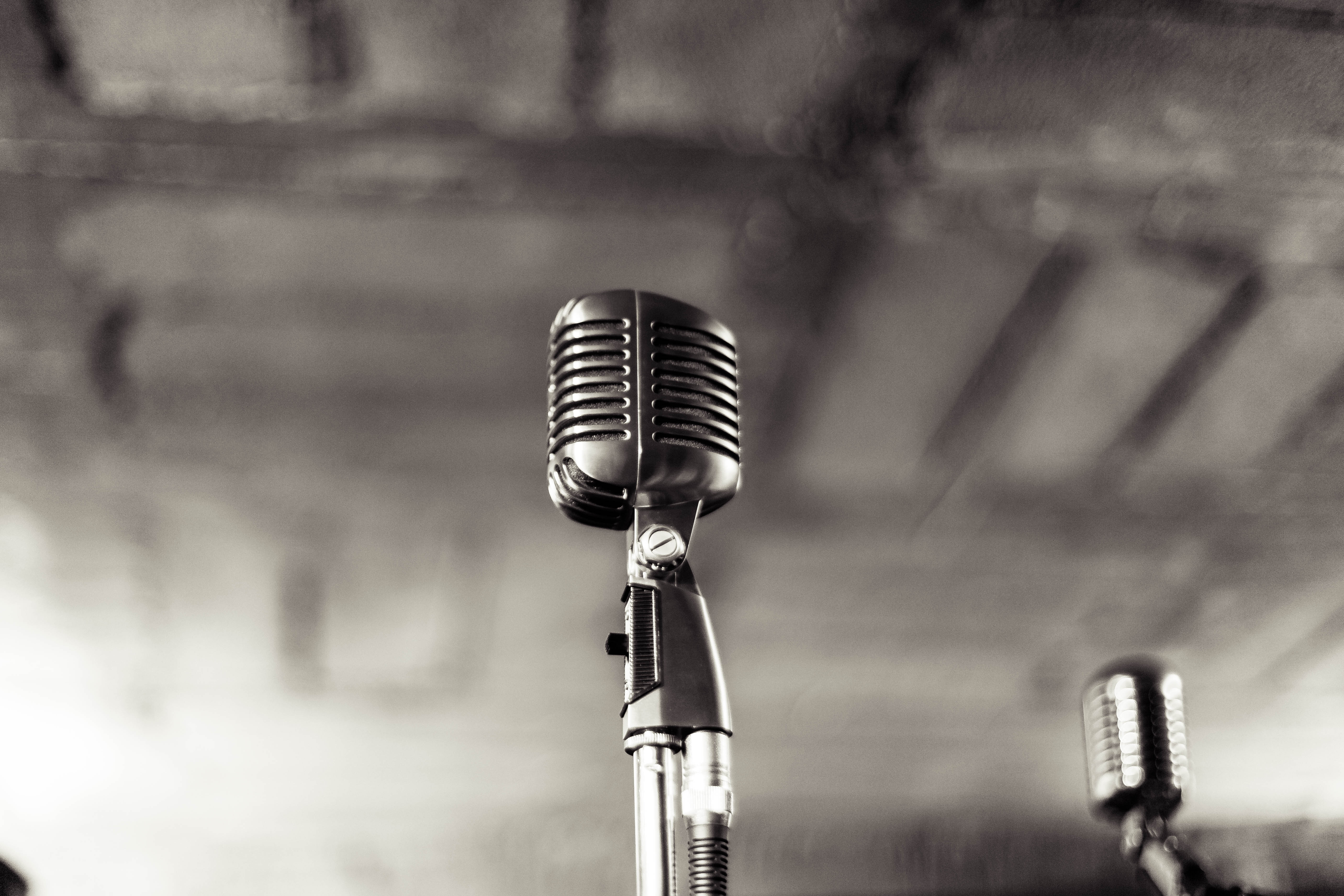 The Hawkmen
Fridy 26th January 9.15pm
The Hawkmen draw from an array of fifties and early sixties musical influences such as original r'n'b, doo-wop, and rockabilly which they bring together in a classic, rootsy, hybrid blend. The band emerged as a full, live act following the early successes of soul 45 and Craig Charles favourite, Don't Judge A Book By Its Cover (Record Kicks), a northern soul remix of Emma Beatson's debut single Do It (selected by Craig Charles for the second volume of his Freestyle Records compilation series) and The Hawkmen's blazing Keep On Working EP (Mocambo) in 2014 which yielded another 45 and was widely played on BBC Radio 2 and Radio 6. Fast forward to 2017 and the band have nearly completed their debut album which features musical contributions from Portishead drummer Clive Deamer and horns-toting ska heroes Babyhead. Call it rock n soul, call it 'hotrod'n'soul', one thing is certain – it's sweet like peanut butter!
Curst Sons
Sautrday 27th January 9.15pm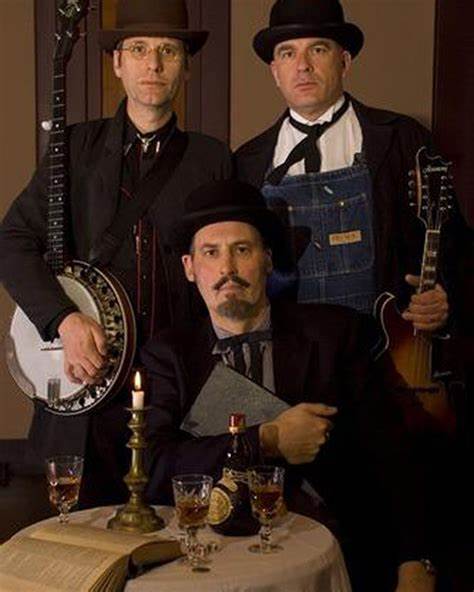 Iain Skeg, Seymour and Sadie Horler
Sundat 28th January 4pm
Beautiful pairing of like-minded souls bringing an acoustic set to Bridport.